Gait & Balance™
Dynavision Gait and Balance™ is used by professionals in physical therapy, pharmaceutical, and movement disorder research. Use one to six sensors and the Mobility Lab platform to easily record natural movements in real-time and compare patient results with matched norms. The Mobility Lab software makes it easy for users to collect, analyze, and store gait and balance data. 
Data Measurements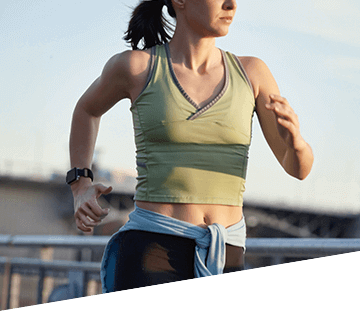 Gait & Balance
LOWER LIMB
Gait Speed
Stride Length
Stride Duration
Cadence
Variability
Asymmetry
Foot Clearance
Foot Strike Angle
Circumduction
Toe Out Angle
UPPER LIMB
Arm Swing Speed
Arm Range of Motion
Arm Swing Variability
Arm Swing Asymmetry
Trunk Range of Motion
Transitions
POSTURAL ANALYSIS
Turn Duration
Turn Speed
Steps per Turn
Sit/Stand Speed
Anticipatory Postural Adjustment
Sway
POSTURAL ANALYSIS
Sway Area
Sway Speed
Sway Distance
Sway Path
Center of Mass Motion
Mobility Lab REporting Platform

PERCENTILES 1

With Mobility Lab Percentiles 1, the user can see where he or she fits within normative values, including lower limb unilateral and bilateral measures.

PERCENTILES 2

Circumduction is the focus of this chart. Cadence, gait cycle duration and speed, lateral step variability are just some of the results measured.

METRIC VALUES 1

Heel Strike Angle measures, including double support (% GCT), cadence and gait speed and foot clearance are all displayed in easy to use charts.

METRIC VALUES 2

Normative Values for upper and lower limb are compared with tested results. Comparison is shown to prior testing.

STANDARD DEVIATIONS

An overview of subject's mean test results, standardized to the normative range.

DASHBOARD

The Dashboard will show everything from the user's visits and tests or test sequences performed.
Tests Powered By Mobility Lab

WALK

The Walk test is the most comprehensive test to measure a subject's gait. It measures full body gait (legs, arms, and trunk), asymmetry, variability and turning.

Number of Sensors: 3+

TUG

Timed Up and Go (TUG) is a common test to assess a subject's mobility. It measures postural transitions (sit, stand, and turning).

Number of Sensors: 3+

POSTURAL SWAY

The instrumented Postural Sway (Sway) test is a common test of quiet stance balance. It measures postural sway.

Number of Sensors: 1+

mCTSIB

The modified Clinical Test of Sensory Interaction and Balance (mCTSIB) is a composite test to assess a subject's balance under different test conditions. It measures postural sway, visual dependence, proprioceptive dependence, and vestibular loss.

Number of Sensors: 1+

mBESS

The modified Balance Error Scoring System (mBESS) test is a shortened version of the BESS test. It is a measure of assessing static postural stability, designed for the mild head injury population, and to assist in return to sports play decisions. It measures postural stability in varying conditions.

Number of Sensors: 1+

360° Turn

The 360 degree Turn Test is a measure of dynamic balance. It measures turn velocity, time, and number of steps.

Number of Sensors: 6+

5x Sit to Stand

The 5 Times Sit to Stand test is a measure of functional lower limb muscle strength. It is useful in quantifying functional change of transitional movements. It measures trunk excursion, stand time, cadence, and total time.

Number of Sensors: 6+
Suggested Packages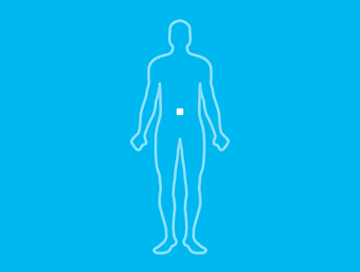 BALANCE
1 Sensors:
1 Lumbar
LOWER LIMB
GAIT & BALANCE
3 Sensors:
2 Foot, 1 Lumbar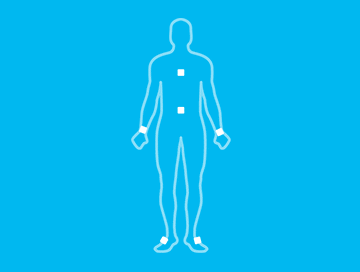 FULL BODY
GAIT & BALANCE
6 Sensors:
2 Hand, 1 Sternum, 1 Lumbar, 2 Foot
Specs
Weight
< 22 grams (with battery)
Dimensions
48.4 x 36.1 x 13.4 mm (LxWxH)
Material
6061 anodized Aluminum, ABS Plastic
Internal Storage
8 Gb (~720h Storage)
Battery Life
Synchronous Logging: 12h, Asynchronous Logging: 16h
Wireless Radio
Nordic Semiconductor nRFL01 + radio, ultra low power
Frequency Band
2.40-2.48GHz ISM band, adjustable
Data Rate
2Mbps on-air data rate
Transmission Range
30m line of sight, 10m indoors
Latency
300ms (typical) with data buffer, 30ms (typical) without data buffer